SPARTA MOVING HACKS #9: PACKING A MOVING TRUCK
So you have decided that you want to do the moving yourself, you have rented a truck and need to know about packing a moving truck. We guess you have read our other article on Pros and Cons of Renting a Truck VS Hiring Professional Movers and have decided to rent a truck and move on your own. In this case, this article is just for you! Keep in mind, Sparta Movers will be happy to provide you with professional movers to assist with packing, loading and unloading of your rental truck!
Determine the right size of the truck needed for your move
Choosing the right size truck and a moving crew is crucial for a successful and stress-free move. An ideal move should be completed in under 8-10 hours, this will ensure the movers are not overly tired. The last thing you want is to run out of daytime and having to continue your move on the following day. All of this only increases the moving costs and adds unnecessary stress.
For larger house moves (over 2,000 sqft), it is recommended to have an estimator visit your home to assess the scope of work so that adequate resources could be allocated for your move.
Get all the packing and moving supplies
Before you begin packing a moving truck, be sure to gather all necessary moving and packing supplies. Besides sturdy boxes, plastic wrap, mattress plastic bags and packing tape, furniture pads or blankets, and straps you may also need a dolly to help load heavy items.
When packing a moving truck, you want to make sure every item has been packed properly with plenty of protection. This means using furniture pads or moving blankets to fill in the gaps between boxes and furniture items. Not only will this prevent things from shifting while on the road, but it will also prevent items from scraping up against each other.
Disassemble your large furniture
Disassembling of your large furniture prior to loading of the truck will help maximize your space and distribute the weight of heavy furniture more evenly. For instance, by taking the legs off of a dining table, you'll be able to store the table upright on the truck without having the legs stick out. This will leave more room for your belongings, and you'll be able to place the table legs in a different part of the truck to help even out the weight. Some of the large items are simply too large to be carried out through a door frame, thus disassembling is the only option. For example, your large king bed frame. Removing legs from a large couch would allow you to move it through narrow door frames and hallways minimizing the risk of scratching the walls.
Dressers and boxes first!
Most articles which you may have likely read online by now would recommend to load large and heavy items first into a moving truck. We, at Sparta Movers, have derived our own unique formula to safely and efficiently load a moving truck. 
We start loading all medium size and square shape furniture such as dressers, night stands, etc. placing them on the floor at the back wall the moving box by the cab. Moving pads are used to cover the furniture to prevent contact with the truck wall as well as with each other. Large and heavy boxes are then placed on top of the furniture. Lighter boxes go on top of heavy boxes. Light and loose items go on the very top, under the roof. By doing this, we have just built a nice and compact wall.
Mattresses and Spring boxes
Mattresses and spring boxes are then placed across the truck to close off the wall of dressers, boxes and loose items. Flat screen TVs, large mirrors and other flat and fragile items will be safe is 'sandwiched' between mattresses and spring boxes. Straps should be used to secure mattresses in place.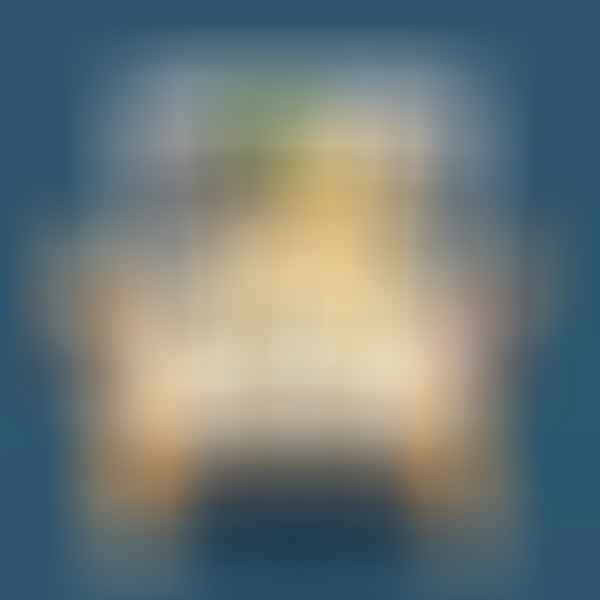 Large and heavy items
Large and heavy items go next. This includes bed frames, tables, chairs, refrigerators, washer/dryers, couches, sectionals and coffee tables. Given the weight and size of these items, they should be on the bottom of your moving truck. Do not place them on top of other boxes and belongings. When loading couches, headboards and tables onto a moving truck, be sure that they are placed in an upright position. Be sure to use moving straps to hold large and heavy furniture items in place.
Lightest and loose items
Your lightest and loose items go on top of all other items when packing a moving truck. Keep light items coming in filling the top void space in the truck as loading progresses. Use moving pads at your discretion to separate items to prevent rubbing and scratching against each other during transportation. When packing fragile items on a moving truck, such as a mirror or a box full of collectibles, jewelry and trinkets, be sure to pack them at the very top of the pile. It is also a good idea bringing fragile items and important documents with you separately in a personal vehicle. 
Staff the holes
The last items to be loaded should be those items that can be stuffed into holes and that don't contain anything fragile. Bags full of clothes, linens, blankets, and towels. Items such as hangers, garage items, boots and shoes and anything that won't break during a move, can be used to fill empty spaces.
Frames, glass and mirrors
We often get to move customers who have not done a good job packing their belongings. Our goal is to move them in a timely manner and with minimal amount of damages possible. Glass, mirrors, and picture frames can be moved safely, even if not packed properly by placing them between flat boxes, which are then strapped to the wall at the back of a moving truck.
——————————–
Original Source: http://spartamovers.com/calgary-movers-blog/
We hope you found this article helpful. We, at Sparta Movers, will be happy to help you with packing, moving and storage services!
Sparta Movers is a well-established Calgary-based company serving Canadians by providing the best in class local and long distance moving and storage services to both residential and commercial customers at reasonable rates!
More details on Sparta Movers Professional Moving Company, information about our services, moving and packing tips, and a lot more relevant information can be found here http://spartamovers.com/