20 REASONS TO HIRE PROFESSIONAL CALGARY MOVERS!
Introduction
Alright folks, let's get real for a moment! So you're considering a move in or around the Calgary area, eh? Whether you're just making a short hop or embarking on a mammoth move across town, you might be weighing up whether to tackle it solo or hire a bunch of pros. Here's the deal: moving can be a massive undertaking, and not just in terms of the physical lifting. So, let's dive into the 20 Reasons to Hire Professional Calgary Movers and see why they might just be your relocation heroes!
Time is of the Essence!
Hiring pros means less time fretting and more time settling into your new space. Professional Movers are:
They've got the moves to make your move snappy!
The Right Tools for the Job
You might have a trusty screwdriver, but Professional Movers come armed with:
Moving dollies (2-wheel, 4-wheel) to facilitate loading and unloading of a moving truck
Furniture blankets (pads) to protect all your furniture and other items that were not packed in boxes and bins
Straps to carry items
Should dolly (body harness system) to tandem carry extra heavy and bulky items (up to 1000 lbs)
Specialized tools, like piano skid, mattress straps
Full set of tools to disassemble your most complex furniture items if needed
Other packing supplies, such as TV boxes, plastic mattress bags, packing tape, plastic stretch film, etc.
No Heavy Lifting Here!
Why break a sweat when you've got a Professional Moving Team to do the heavy lifting? Protect your back and let them handle the hard part of the move.
Safety First, Folks!
Professional movers are trained to transport items safely. Their bodies are conditioned to heavy lifting, carrying of heavy and bulky items navigating narrow and most convoluted pathways of residential homes. They do this day in and day out. This means:
No dinged walls
No scratched floors
No broken valuables
No wasted time
The Ins and Outs of Calgary
Who better to navigate Calgary's streets than those who do it daily? They know the quickest routes, the best times to move, and those pesky low bridges!
Packing Pros!
Worried about your grandma's china? Professional Calgary movers offer packing services that ensure your beloved items are snug as a bug in a rug. Whether full house pack where you do not need to worry about a thing, or a partial pack when you need help only with kitchen and dining room and maybe some other fragile items like home décor, paintings, mirrors, electronics, etc. Professionals are flexible and will customize their services to match your needs.
Unpacking? No Problem!
Many moving companies don't just pack; they'll help you unpack too. Sweet relief! Normally unpacking is complete "to top of counter" meaning that moving company will empty the boxes to the counter, table, floor, and remove all the boxes, packing paper, and other debris. You will then need to put away everything to cabinets, drawers, closets. Still unpacking saves a lot of time and effort in such a stressful endeavour.
Storage Solutions
In between homes? No worries! Many moving companies offer storage solutions for your belongings. Sparta Movers offer warehouse storage at their brand new climate controlled secure warehouse facility near Calgary Airport.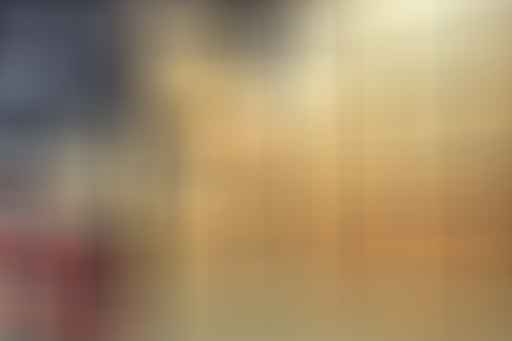 Insured and Assured
If, by some slim chance, something goes wrong, most professional movers are insured. This means you're covered! Ask your movers about various coverage options available. All movers are mandated by federal regulations to offer a complimentary Basic Cargo protection that will cover your belongings up to $0.60 CAD per LB weight of damaged items. Besides the Basic coverage, Sparta Movers also offers Actual Value as well as Extraordinary Value Cargo protection coverages. Refer to their Terms and Conditions for more details.
Cost-Effective in the Long Run
Think of the costs of moving supplies, moving trucks, insurance, liability in case of potential delays and damages. Often, hiring professional Calgary movers is more wallet-friendly in the grand scheme of things.
Here is a great read on how much professional movers will cost in Calgary.
Flexible Schedules
Most movers offer flexible scheduling, which can be a lifesaver if you need to change your moving date. Of course, pending crew availability. The more in advance you request a move date change, the move likely this request will be accommodate without a hitch.
Customizable Services
From packing just the kitchen to moving only the large items, many companies will let you choose what you need help with. Talk about catering to your needs!
Stress Less
With professionals in charge, there's no need to fret. Hand over the reins and relax!
Professional Advice
Not sure how to tackle a particular moving challenge? These folks have seen it all and can offer guidance.
Temporary Labor
If you just need an extra set of hands (or ten), professional Calgary movers can provide trained and qualified manpower.
Environmental Concerns? No Sweat!
Many moving companies in Calgary offer eco-friendly options, from reusable plastic bin (container) rental, reusable carton boxes and other packing supplies to recycling of used packing supplies.
Temporary Labor
Whether it's managing tight corners or handling delicate items, experienced movers have the skills to navigate all sorts of challenges a move might entail.
Accountability
Hiring a professional moving company means they're accountable for the move from start to finish. Whether they damage your furniture or scratch walls or floors of your home, they are liable. That's some peace of mind! Carefully read Terms and Conditions of your movers of choice before booking their services.
No Multiple Trips
With a fleet of trucks at their disposal, professional movers can often get your belongings moved in one go. Efficiency at its best!
Sparta Movers, at no cost, will prepare a detailed and accurate service estimate based on a detailed inventory of your items to be moved. Knowing this inventory, Sparta Movers will easily determine the size of a moving truck, the size of a moving crew required in order to complete your move in the most time- and cost- effective manner.
A Friend in the Business
Okay, so they might not come over for Sunday brunch, but it's always handy to know a good mover for future endeavours.
Sparta Movers thrive thanks to repeat customers. Check out their 5-star reviews as well as numerous video testimonials from happy customers they moved in Calgary over the years.
FAQs
Q: Do all Calgary moving companies offer packing and unpacking services?
A: Not all, but many do! It's always a good idea to check when booking.
Q: How early should I book my move with a professional mover?
A: The earlier, the better, especially during peak moving seasons which is from April to October when moving in Canada and the US. A 3-4 weeks in advance is a solid rule of thumb.
Q: Can I trust that my items will be safe?
A: Absolutely! Professional movers are trained to handle your belongings with care, plus they're insured.
In Conclusion
Alright, Calgary friends, there you have it: 20 Reasons to Hire Professional Calgary Movers! Whether it's the convenience, the expertise, or just the sheer joy of avoiding heavy lifting, there are plenty of perks to getting the pros involved. So, when it's time to make that move, consider reaching out to those who do it best. Safe travels, everyone!
About Sparta Movers
Sparta Movers is a trusted name in the moving industry, dedicated to providing top-notch services to individuals and businesses alike. Our experienced team prides itself on ensuring that each move is seamless, efficient, and stress-free. Whether you're relocating within Calgary, moving across Canada, or anywhere around the world, Sparta Movers is here to assist you with every step of the way.
Sparta Movers is certified by the Canadian Association of Movers, recommended by Bryan Baeumler, A+ rated by Better Business Bureau (BBB), proud member of Calgary Chamber of Commerce.
We understand the challenge of finding reasonably priced moving companies that operate with integrity, courtesy and honesty. We are proud to be that professional moving company! You deserve only the best. We are here to deliver uncompromising quality and excellent service at affordable rates!
To learn more about our services and how we can make your next move a success, visit our website https://spartamovers.com/ or contact our dedicated team today by calling at 403-402-7992!